Wall-mounted HRV
The Helty wall-mounted HRV are controlled mechanical ventilation units with heat recovery designed to bring fresh and pure air to every room in the house, with special attention to energy efficiency. Ideal for integrating heat recovery ventilation systems into existing buildings without invasive work.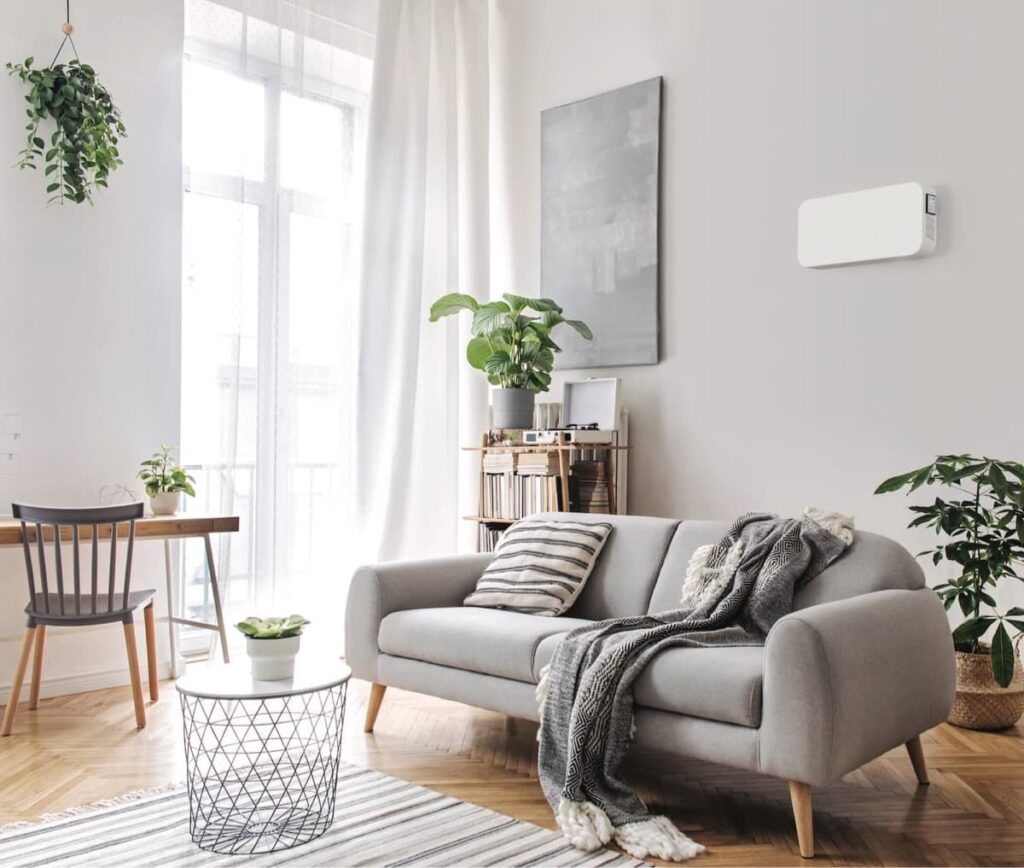 Point-to-point decentralized double flow HRV
EASY, PLUS, ELITE: the functions of the most advanced decentralized double flow HRV systems have been included and miniaturized in these wall-mounted units with very compact dimensions. This technology allows constant air exchange in closed environments, ensuring superior performance in terms of energy efficiency, air purification and acoustic comfort.
Each Helty wall-mounted HRV model offers bidirectional ventilation with variable flow rates and balanced air exchange between the extraction of internal stale air and the introduction of fresh air. With the additional advantage, compared to ducted systems, of having the greatest flexibility in managing the ventilation according to the needs of the individual rooms.
Other distinctive features are the high energy recovery, by means of an enthalpy heat exchanger with counter-current crossed flows, and the thrust filtration of the incoming air: a double filter F7 (ePM2.5 = 65%) + G4 purifies the external air from pollutants, pollen, smog and fine particles.
HRV: air exchange, mold prevention and savings on the bill
With the installation of a controlled mechanical ventilation system with heat recovery, it is possible to renew the air in an environment, replacing it with cleaner air constantly, preventing mold and humidity and saving on heating costs. The exhausted air, full of humidity and pollutants, is sucked in from the internal environment and made to flow into the heat exchanger where – without contact between the two flows – it transfers its heat to the incoming air flow which is simultaneously entered from outside. In this way, only fresh air, filtered and pre-tempered, enters the house, to protect internal health and comfort.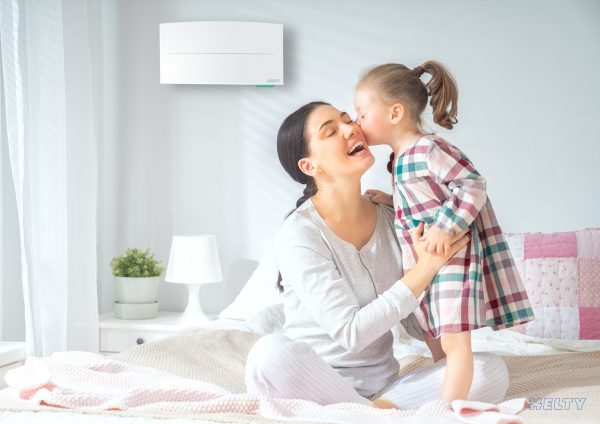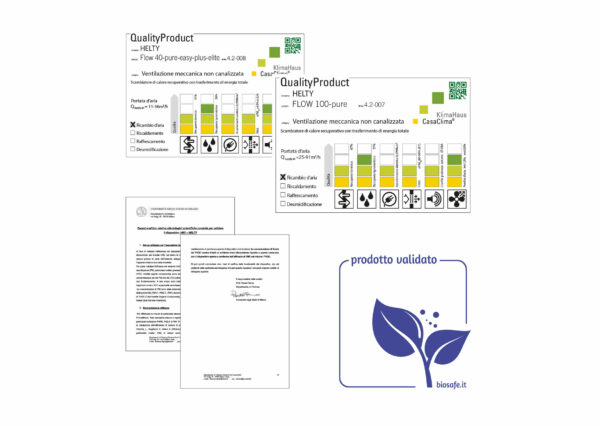 Certified energy efficiency and healthiness
The heat recovery performance of 91% is certified by TUV.
The effectiveness in reducing fine particles and VOCs (Volatile Organic Compounds) has been tested by the University of Milan – Department of Chemistry.
FlowEASY, FlowPLUS and FlowELITE have obtained the VMC Casa Clima Quality Seal and have been validated as part of the Biosafe environmental health certification.
Quick and easy installation
Flow wall-mounted models require only two 80mm (or 100mm) cores on the perimeter wall and the power supply. They are installed in just an hour and are ready to go into operation.
They are therefore ideal for all non-invasive retrofit interventions related to redevelopment, or for the correction of problems related to humidity, mold, allergies to mites or pollen.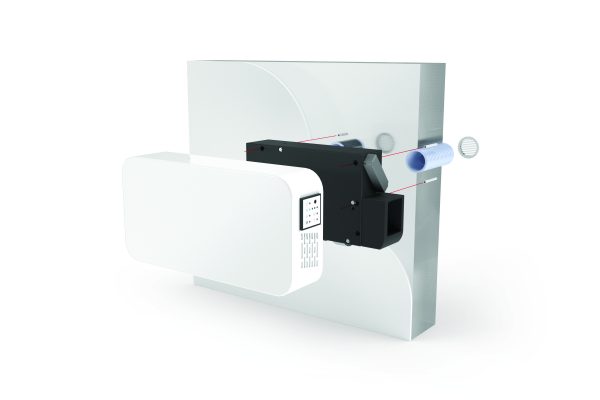 Do you have a similar need?
Learn more with the free guides!
To live in a healthy home it is essential to start from knowledge. Discover the factors that influence air quality, invisible risks, virtuous behaviors and useful and effective technologies.
Download Helty ebooks
Certified quality and performance
The performance of the Helty ventilation systems are recognized by the Casa Clima Quality Seal and have obtained the SIMA and BioSafe validations