Built-in recessed HRV
Helty built-in recessed HRV systems are suitable for energy renovation projects and high-efficiency new buildings (nZEB) that require advanced controlled mechanical ventilation solutions without compromising on aesthetics and dimensions. The installation of the system in the thickness of the wall simplifies the design phase and offers the possibility of integrating a Heat Recovery Ventilation system in any environment without taking away living space.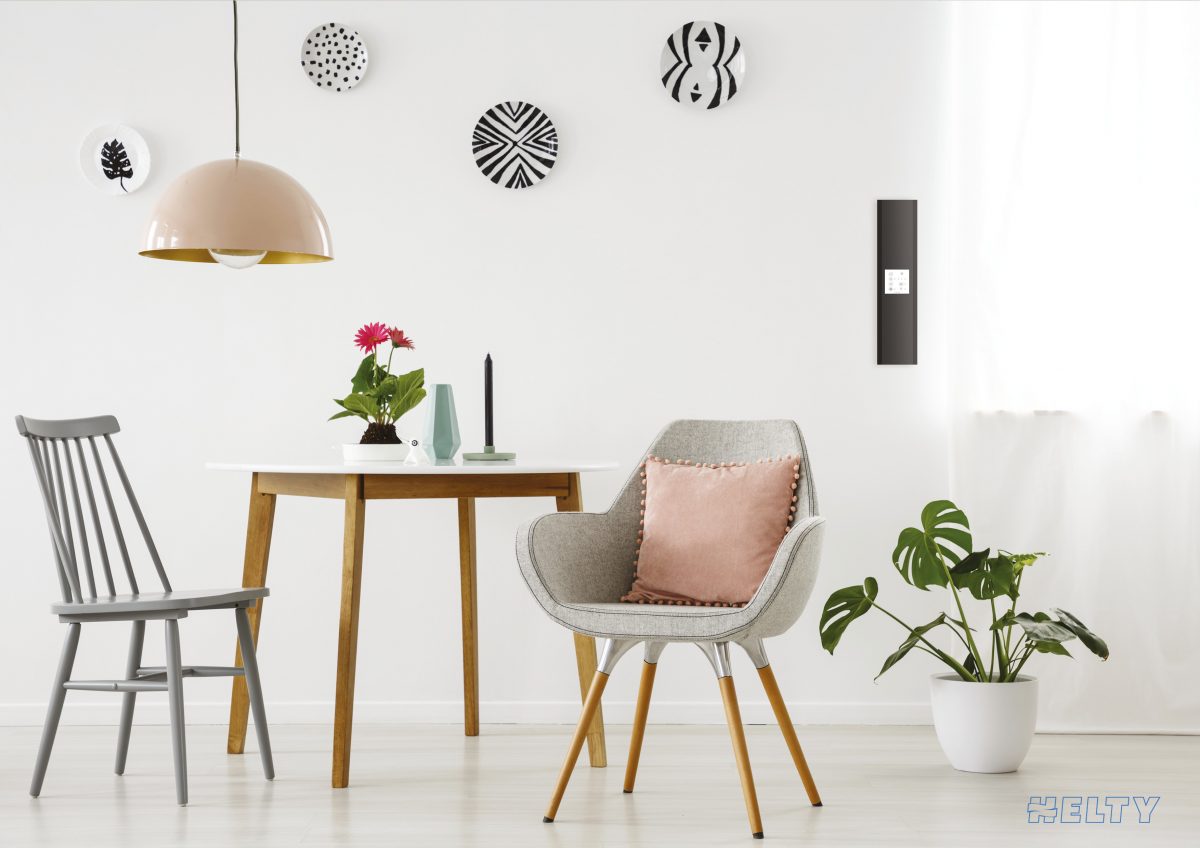 Ventilation without ducts, with zero footprint
No aeraulic ductwork to design and execute, no technical room or false ceiling to create: with these concealed mechanical ventilation systems it is possible to achieve perfect building-system integration: the decentralized HRV units are integrated into the perimeter stratigraphy of the house and becomes invisible .
The EPS preparation box, designed with great attention to the thermal and soundproofing performance of the envelope, make possible to fix a punctual double flow HRV system at any point on a perimeter wall of the building.
Simplified setup, minimal design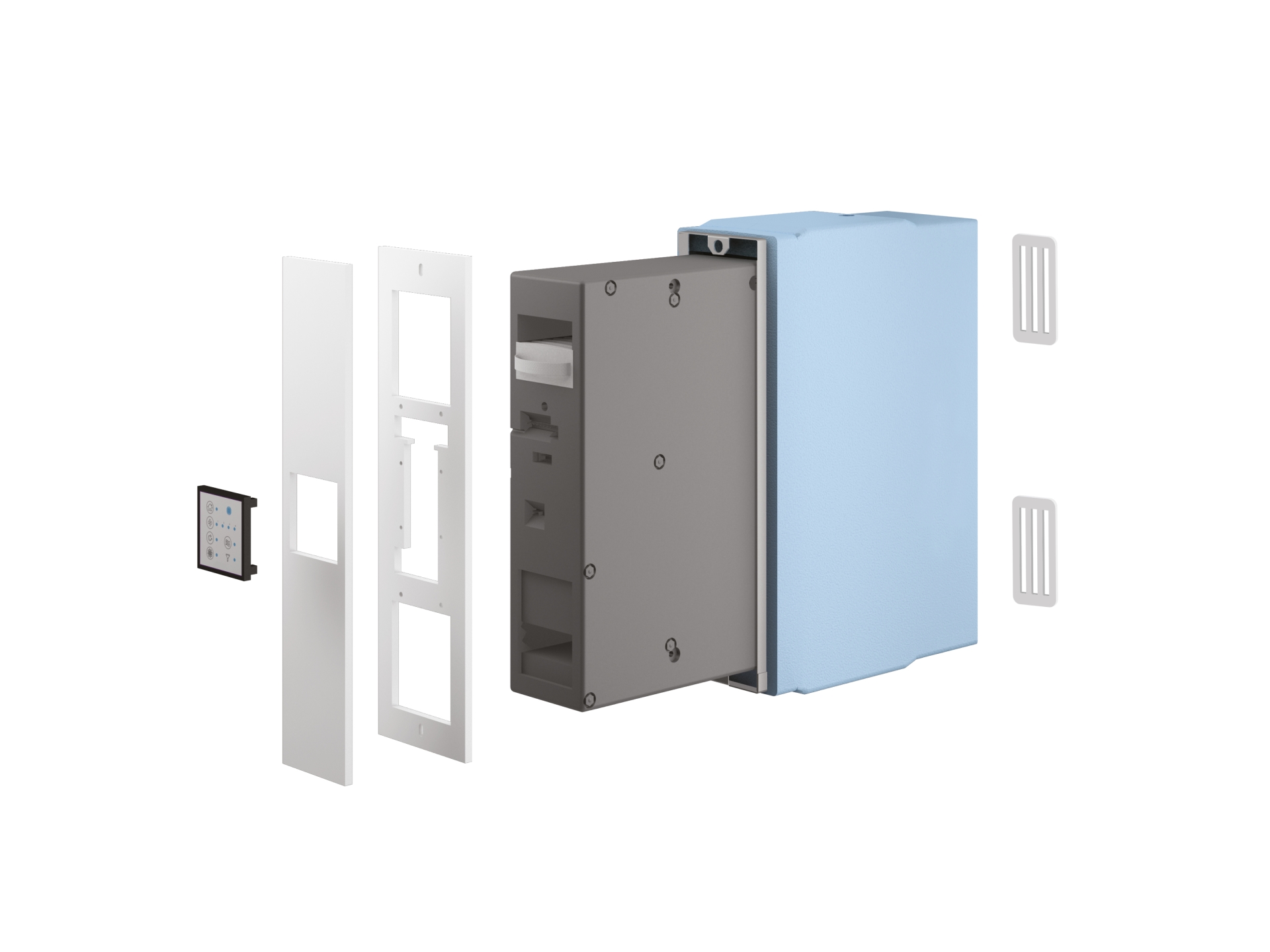 The single-room HRV system can be easily set up during the construction phase and also completed at a later time with the insertion of the ventilation units.
The only visible element remains the elegant cover with the side air intakes, available both in a metallic variant (also paintable, to harmonize with any style of interior decoration) and in white or black plexiglass.
Reduced maintenance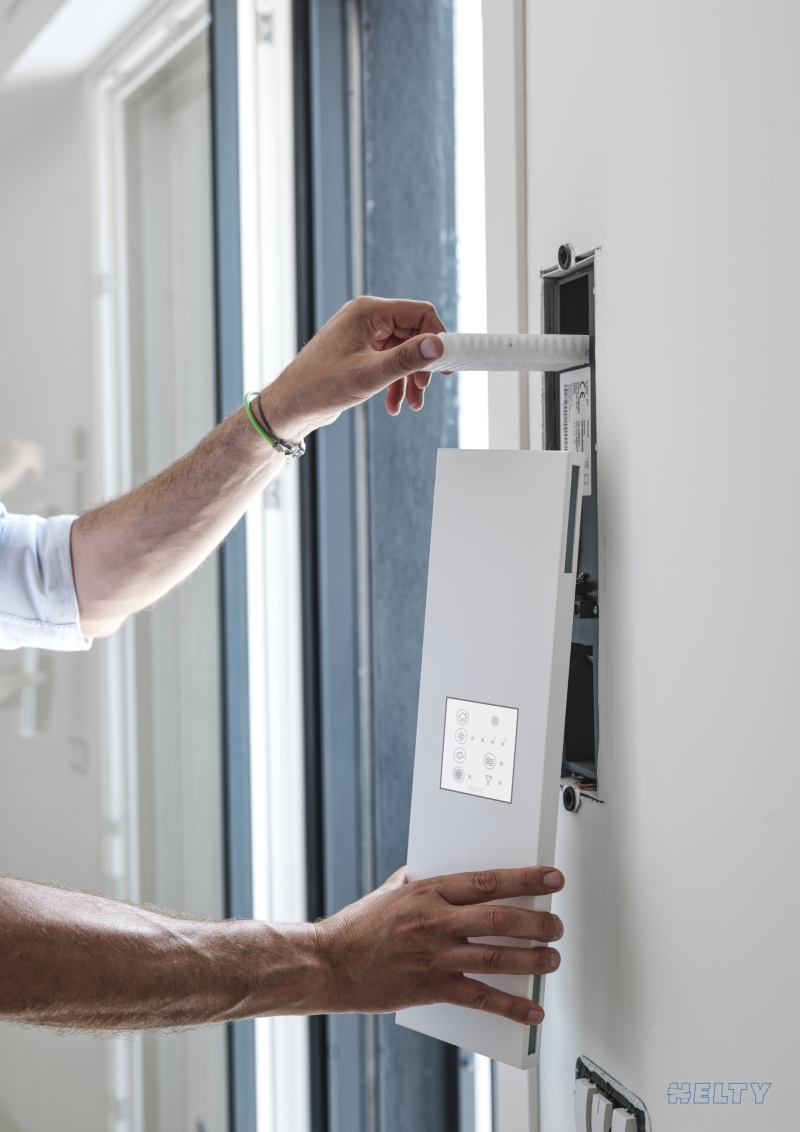 Changing the filters is the only periodic maintenance. It is a trivial operation and does not require skilled labor. Just unhook the cover for convenient access to the unit and autonomously and safely replace the filter. The plexiglass cover, equipped with a practical hooking / unhooking system with magnetic clip, makes everything a breeze.
Healthy air tailored to any environment
Helty built-in recessed HRV units are available with air flow rates of 40, 70 and 100 m3 / h to meet the ventilation needs of different rooms. All units are equipped with enthalpy heat recovery, F7 filter for incoming air, hygrometric sensor for the constant detection of humidity in the air.
In the Pure versions there is in addition a CO2 and VOC sensor with automatic regulation of the ventilation to rebalance the conditions of well-being.
Do you have a similar need?
Learn more with the free guides!
To live in a healthy home it is essential to start from knowledge. Discover the factors that influence air quality, invisible risks, virtuous behaviors and useful and effective technologies.
Download Helty ebooks
Certified quality and performance
The performance of the Helty ventilation systems are recognized by the Casa Clima Quality Seal and have obtained the SIMA and BioSafe validations