FlowEASY
FlowEASY is a dual flow decentralised wall-mounted HRV system designed to bring the benefits of forced ventilation to currently occupied buildings.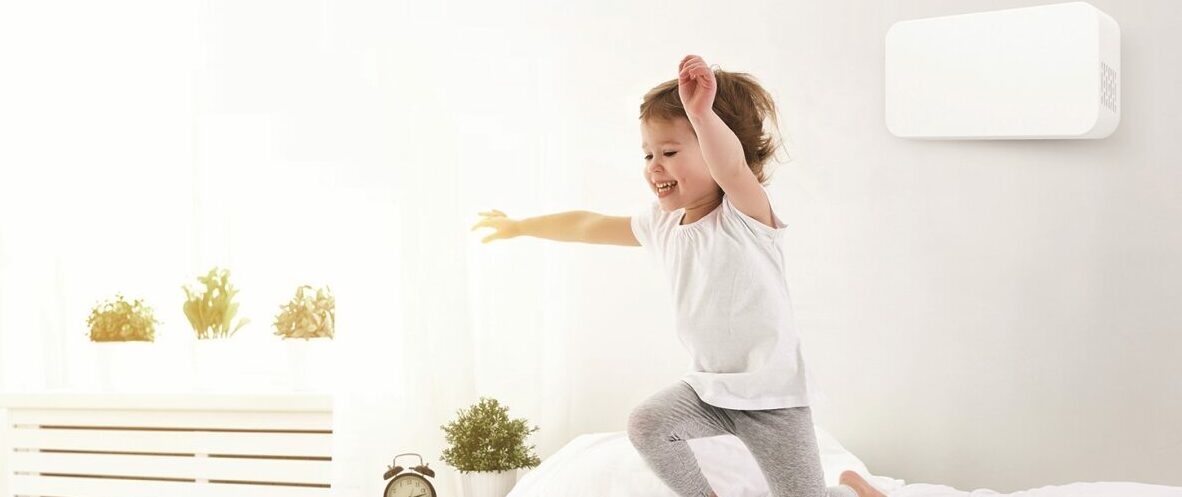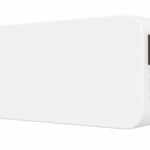 Perfect for air exchange and filtration
Helty Flow brings the benefits and comfort of decentralised, continuous, dual-flow HRV into individual environments where you want fresh, pleasant, purified air. Even at night and without wasting energy. Ideal for continuous air exchange and filtration in individual environments such as nurseries and bedrooms.
Combats moisture and mould
Pure air thanks to the F7+G4 purifying filter
Quiet and energy efficient
All-round excellence: constant fresh air, greatly reduced particulates and much less humidity. I hardly ever open the windows. Whenever I come home I always feel clean air and the stale air smell is gone.

Paolo G. - customer
Do you want to request an offer?
Compact, quiet and high-performance dual-hole HRV system. Guaranteed ease of installation and optimal integration in any environment.
The perfect HRV for a worry-free retrofit.
Quick, non-invasive installation: just two 8 cm diameter through-holes on the perimeter wall, a power supply connection…and the unit is ready to go.
The intuitive use of this single room HRV is facilitated by the infrared remote control supplied.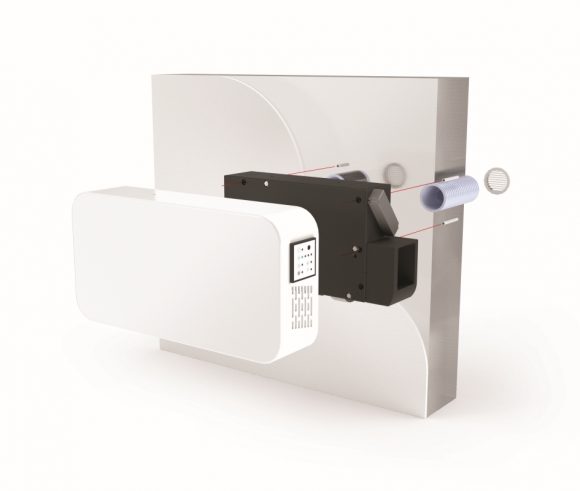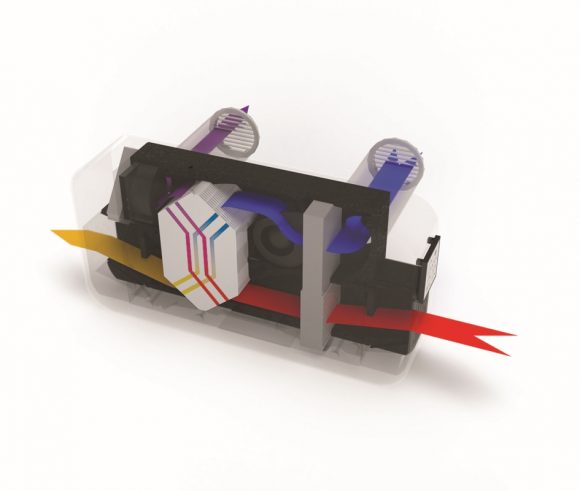 Certified heat recovery performance
Variable ventilation as needed: the FlowEASY unit offers four airflow speeds, a high-speed function in case of local overcrowding, and night mode.
The TUV certified heat exchanger guarantees energy savings. Minimal maintenance: all the user needs to do is replace the filter when indicated by the LED warning lights. No specialist technical assistance required.
---
Technical data
Characteristics
U.M.
Value
Airflow
m3/h
10/17/26/37/42 (1)
Airflow adjustment
 
4 settings + high-speed ventilation
Power consumption
W
3.6 - 20.0
Supply voltage
V AC
230
Operating voltage
V DC
24

| | | |
| --- | --- | --- |
| Max. current consumption (2) | A | 0.17 |
| HRV unit weight | kg | 3 |
| Unit dimensions (H x L x P) | mm | 560 x 280 x 120 |
| Heat exchanger |   | enthalpy cross-counter flow |
| Heat recovery efficiency | % | 91 |
| Sound pressure level (3) | dB(A) | 18.0/23.4/30.5/39.2 |
| Facade noise abatement Dn,e,w | dB | 45 |
| Energy class |   | A+ / A / E |
| SEC | kWh/m2a | -73.8 / -36.7 / -13.3 |
| Filter replacement alert |   | indicator light on unit |
1. In high-speed ventilation mode2. With 230 V AC supply voltage3. Measured on a 30 m² semi-anechoic environment at a distance of 3 m
Show all
---
Spare parts and accessories
---
Frequently asked questions
How does a decentralised dual-flow CMV system work?
A decentralised dual-flow CMV allows for continuous replacement of extracted stale air with fresh air intake, meaning better results in terms of energy efficiency and purification of incoming air.
How do I install a wall-mounted Helty CMV?
A wall-mounted CMV can be installed quickly and without costly work. Simply drill two 80mm cores on the perimeter wall, prepare the power supply and fix the unit to the wall using screws and dowels.
What are the hole measurements for a wall-mounted CMV?
The installation templates for Helty Flow wall-mounted CMV models are available for download in the reserved area and include holes distances, coring dimensions and overall dimensions.
Do Helty Flow CMVs need a condensate drain?
No, none of the models in the Helty CMV range require a condensate drain
Read all the FAQs
Are you a reseller?
Are you interested in offering our products to your customers? Find out how we can work together
Become a reseller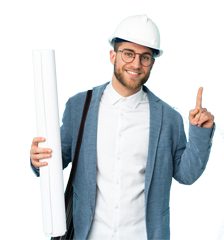 Certified quality and performance
The performance of the Helty ventilation systems are recognized by the Casa Clima Quality Seal and have obtained the SIMA and BioSafe validations