FLOW 100
Helty Flow100 is the wall-mounted HRV model that combines optimal ventilation efficiency and air treatment with zero visual impact.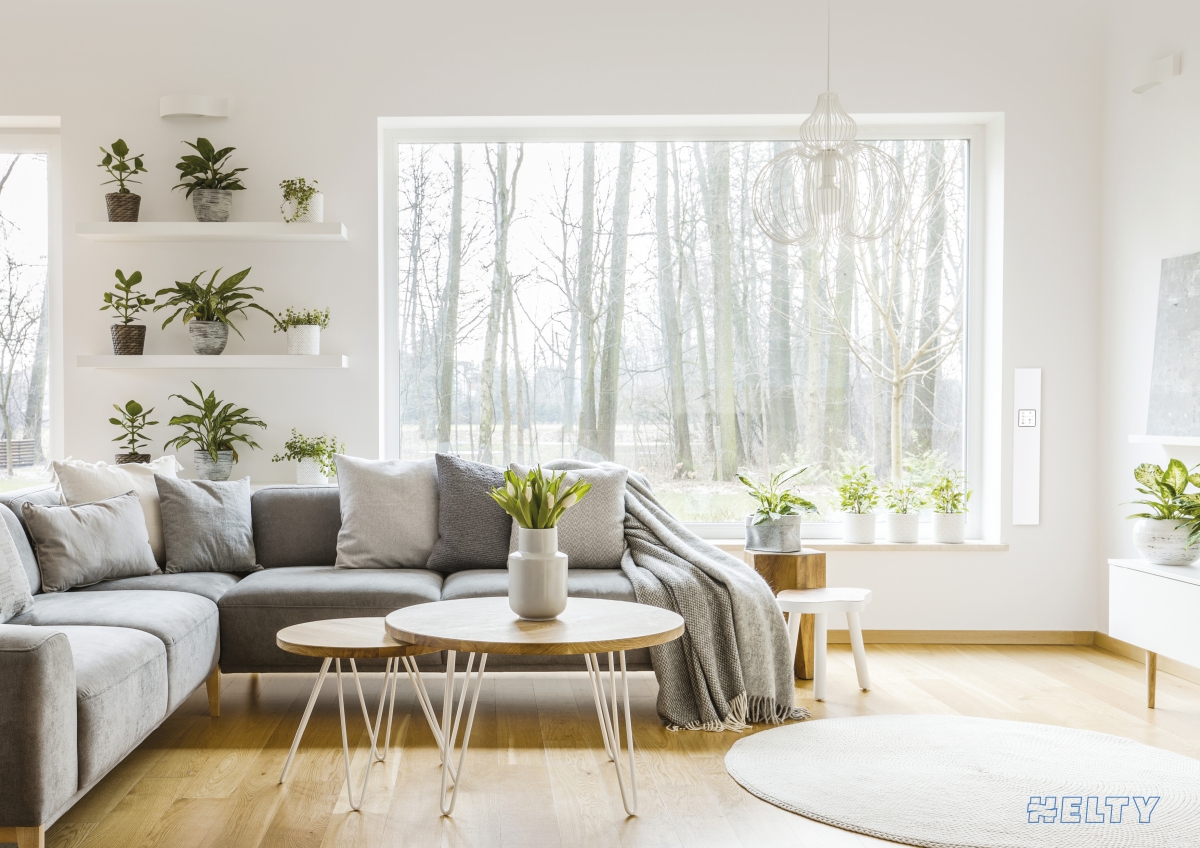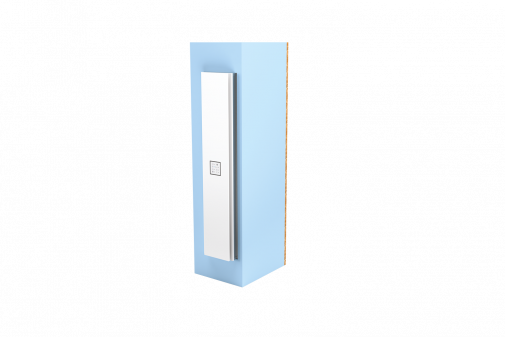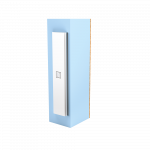 The powerful and discreet concealed ventilation system
The Flow100 recessed HRV fully integrates into the brickwork and does not require the installation of air ducts or condensation drains. A professional solution designed especially for professionals operating in building renovation and energy upgrades. Ideal for single-room ventilation in residential, office and school spaces that require higher air-exchange rates.
Air exchange up to 100 m³/h per room
PM2.5 fine particulate filter
Advanced facade noise reduction
Automatic Free cooling with by-pass
Recommended retail price from
Do you want to receive an offer?
Concealed ventilation system designed to meet all air exchange and comfort needs in medium-sized environments.
Top-class ductless ventilation
With a variable air flow rate of up to 100 m³/h and a category F7 external air filter, the Flow100 recessed HRV provides excellent levels of refreshed and purified air in individual environments requiring an higher ventilation rate.All without requiring the design or installation of ducts or the the construction of technical compartments or false ceilings: with these concealed mechanical ventilation systems the system is integrated into the house perimeter, rendering it invisible.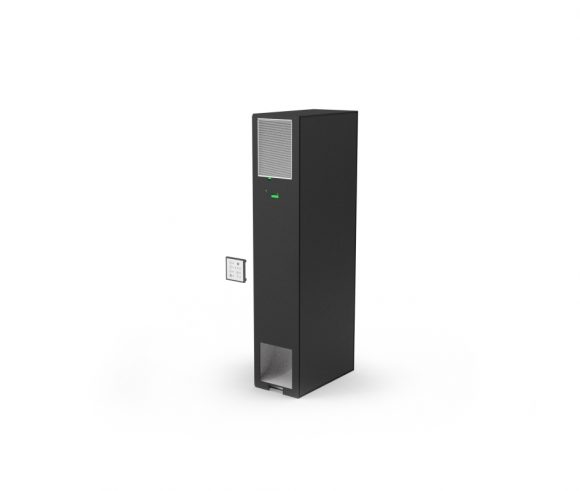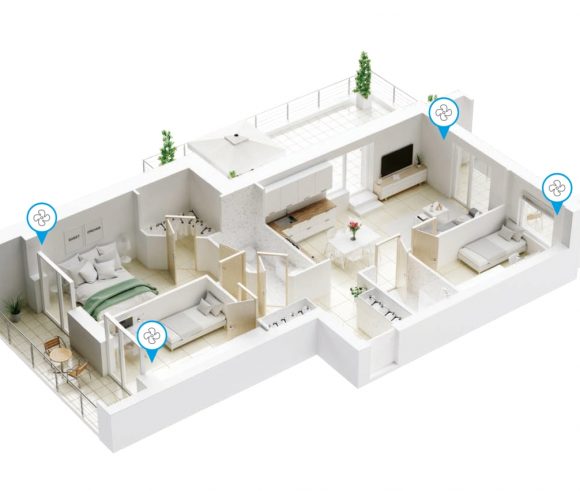 Energy-saving HRV with smart management
Decentralisation of the system with several variable flow ventilation units allows for differentiated and variable air exchange management according to the needs of the individual environment.
The "room-by-room" adjustment can be fully automated based on the humidity, CO2 and VOC values detected by the sensors fitted on the models.The cross-flow enthalpy heat recovery system ensures the Helty Flow100 provides 87% heat recovery efficiency.
The system can also provide a zero-cost contribution to the cooling or heating of environments in the cooler summer evenings and between seasons. When required, the automatic free cooling deactivates heat recovery and delivers cooler or warmer air.
Whisper-quiet ventilation, day and night
The Helty Flow100 ensures an optimal balance between forced ventilation capacity and low operating noise under all conditions.
A special night function – activated via the panel, infrared remote control or the Air Guard App – slows the fans and turns off the LED lights to ensure a minimum and imperceptible air exchange even at night or at times that require maximum concentration and absolute silence.
---
Technical data
Characteristics
U.M.
Value
Airflow
m3/h
25/50/70/100/110 (1)
Airflow adjustment
 
4 settings + high-speed ventilation
Power consumption (2)
W
6.4 - 52
Supply voltage
V AC
230
Operating voltage
V DC
24

| | | |
| --- | --- | --- |
| Max. current consumption (3) | A | 0.45 |
| HRV unit weight | kg | 10 |
| Unit dimensions (H x L x P) | mm | 186 x 920 x 340 |
| Preparatory dimensions (H x L x P) |   | 340 x 1277 x 523 |
| Heat exchanger |   | enthalpy cross-counter flow |
| Heat recovery efficiency | % | 87 |
| Sound pressure level (4) | dB(A) | 24.3/30.7/35.2/37.5 |
| Facade noise abatement Dn,e,w | dB | 54 |
| Filters |   | F7 / G4 |
| Energy class |   | A+ / A / E |
| SEC | kWh/m2a | -72.96 / -37.33 / -14.29 |
| Filter replacement alert |   | indicator on unit + App |
1. In high-speed ventilation mode2. excluding UV lamp3. With 230 V AC supply voltage4. Measured on a 30 m² semi-anechoic environment at a distance of 3 m
Show all
---
Spare parts and accessories
---
Devi progettare un impianto VMC?
If you need to discuss a project involving a controlled mechanical ventilation system, ask us for a proposal
Arrange a free consultation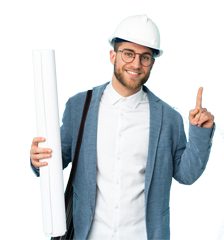 Certified quality and performance
The performance of the Helty ventilation systems are recognized by the Casa Clima Quality Seal and have obtained the SIMA and BioSafe validations